About Us
Rape Crisis and Sexual Abuse Counselling Centre Sligo, Leitrim and West Cavan was originally established in 1996 as a local response to sexual violence within the region. The Centre's geographical remit is essentially the regions of Sligo, Leitrim and West Cavan.
Rape Crisis and Sexual Abuse Counselling Centre Sligo, Leitrim and West Cavan is a member of the Rape Crisis Network Ireland for further details go to www.rcni.ie
The Rape Crisis and Sexual Abuse Counselling Centre Sligo, Leitrim and West Cavan is a registered charity (CHY 12194) and a Limited Company (Company Registration No. 256271). We are registered with the Charity Regulatory Authority and submit annual reports accordingly. We confirm that our organisation complies with The Governance Code for the Community, Voluntary and Charitable Sector in Ireland. The management of the centre is overseen by the Board of Directors.
WHO WE ARE
Presently we have nine volunteers who are involved in the therapeutic and/or management aspects of the service. We have 3 part-time staff; counsellor, co-ordinator and administrator and an outreach counsellor working in Carrick-on-Shannon Co. Leitrim.
OUR TRAINING
All rape crisis workers have undergone at least 200 hours Rape Crisis Network Training and thus are specifically trained to deal with sexual violence issues. The Centre has an organisational membership of the Irish Association of Counselling and Psychotherapy. All counsellors are professionally accredited or required to work towards accreditation and are required to undertake regular top-up and personal development training.
OUR FUNDING
Our core funding is provided by the TUSLA.  Fundraising within the local community also plays an important part.
We at the Rape Crisis and Sexual Abuse Counselling Centre Sligo, Leitrim and West Cavan are committed to complying with the Statement for Guiding Principles for Fundraising  from the Irish Charities Tax Reform Group and  have formally discussed and adopted the Statement at a meeting of the governing body. Please read our full Public Compliance Statement.
OUR ETHOS
The Centre provides a safe, free, confidential space for survivors of child sexual abuse, rape and sexual assault, where adults and young people, male and female, can explore and access support with the legacy of issues resulting from their traumatic experiences.
For further information on the services we offer please click here
The centre provides a non-directive service where survivors are treated with respect and empowered throughout their counselling process. This process is underpinned by the belief that everyone has the inner capacity and resources to move towards change and well-being. We believe that no matter what the circumstances, sexual violence is never the survivor's fault; the perpetrator is always solely responsible for their actions. This ethos is reflected in our principles and vision statement:
Our Key Principles
Sexual violence in all its forms is an abuse of human rights and should never be accepted.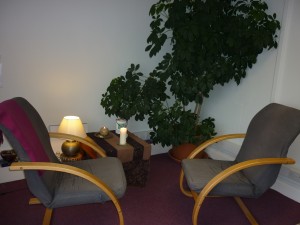 To provide a model of good practice in SRCC and for our clients.
To ensure clients are treated with respect and dignity.
To underpin our work with the following values: empowerment, equality, inclusiveness and mutual support.
To take a proactive approach in the area of sexual violence; providing education on the dynamics behind sexual violence, the effects upon survivors and society's reactions.
Our Mission Statement
Our purpose is to create a safe place for those who have experienced sexual violence recently or in the past and to provide counselling and emergency advocacy if required. We provide awareness and training to support other agencies who are working with survivors. We are committed to challenging the tolerance and very existence of sexual violence.